Aya Haidar: 'It was about filling in these voids with something colourful and joyful.' Photograph: Roo Lewis/The ObserverThe new right to repair law will push manufacturers to reduce obsolescence. But artists and activists are already challenging the way we reuse and reimagine broken objects.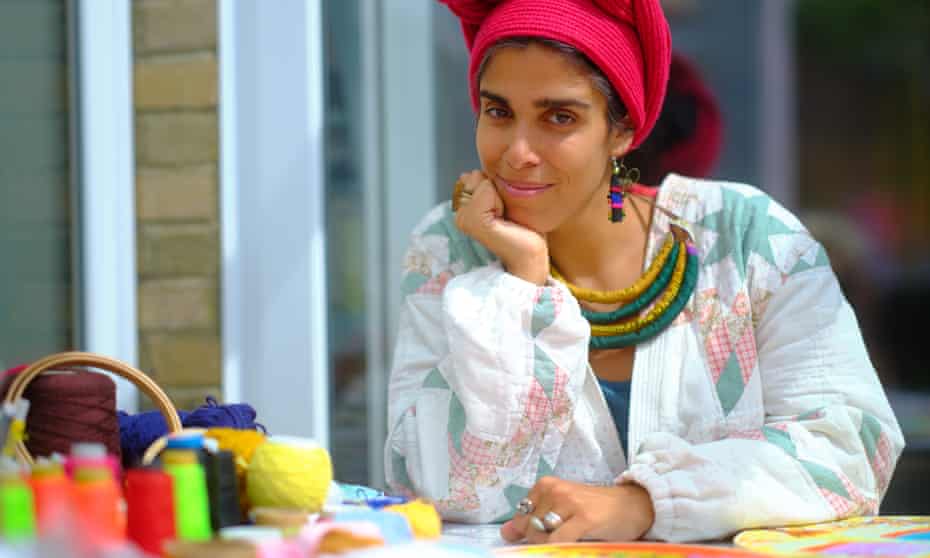 When Aldous Huxley wrote Brave New World in 1932, he portrayed a society in which the importance of discarding old clothes was whispered into the ears of sleeping children ("Ending is better than mending. The more stitches, the less riches") – so vital was the imperative to drive consumption of the new. He set his novel 600 years into the future, but later suggested that its "horror may be upon us within a single century". He wasn't far off.
Product life spans are getting shorter – one UK-based fashion company advises buyers to work to quality standards that assume a dress will stay in its owner's wardrobe for less than five weeks.
And it's not just clothes: household appliances can be cheaper to replace than repair, with spare parts often available only if harvested from retired machines. Something as simple as a depleted battery frequently spells the end for today's hermetically sealed electronic devices, and even attempting a repair can render warranties invalid.