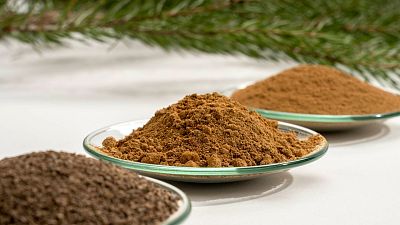 Batteries made from trees…?
Finnish sustainable material developers have opened a mill that turns powdered tree macromolecules into energy  
A material found in the wood of our plants is being trialled as a way to produce sustainable battery power.
Finnish designers Stora Enso have built a new production facility costing €10 million that will create renewable bio-based carbon by turning trees into batteries. This will be achieved by the use of a wood-based material called lignin.
The plant is based beside the company's Sunila Mill in Kotka, southern Finland, which employs over 150 people and specialises in producing softwood pulp, and biofuels like tall oil and turpentine.
The company is responsible for developing a number of wood and biomaterial-based solutions for everyday problems that require eco-friendly solutions. Their innovative product offerings range from mouldable woods to formed fiber food packaging.